About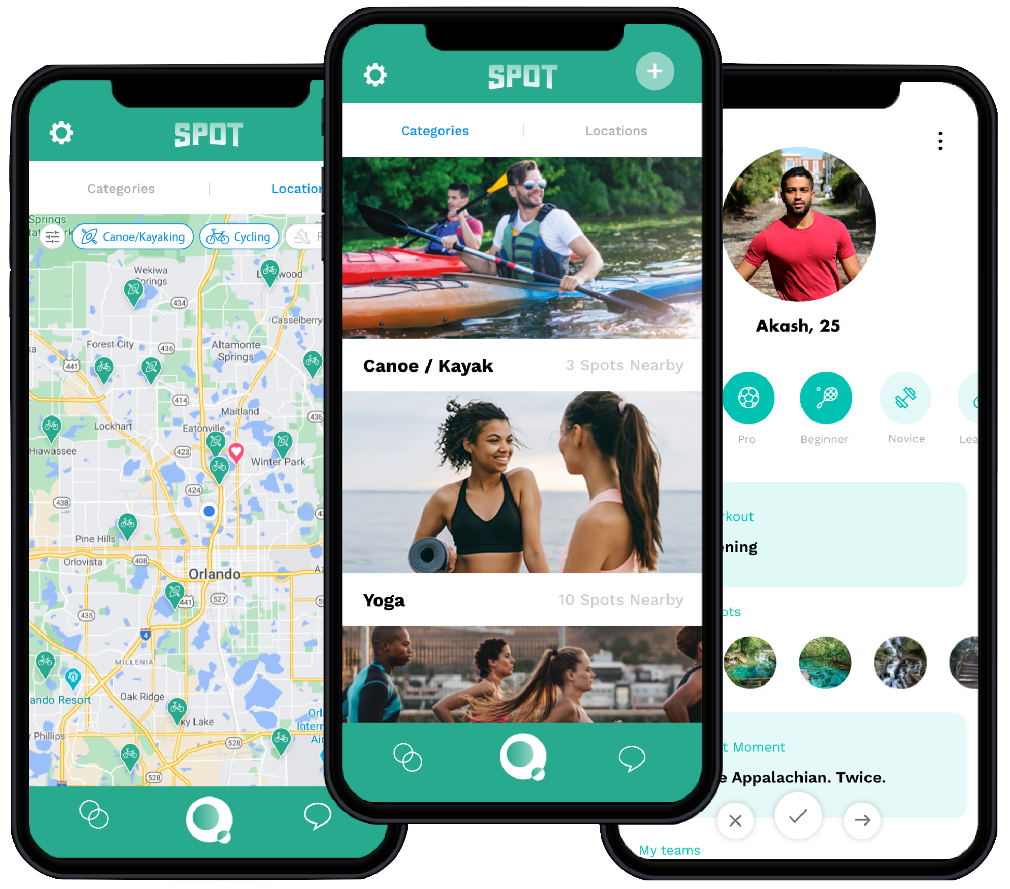 Get Spot, Get Active!
Find cool places around you where you can be active the way you want to be. Look at ratings and photos, get directions, and share the spot – all through the app!
Discover Activity Hot Spots!
Join an open basketball game, find a kayaking partner, or start a weekly running group. Explore activities and locations in your area, based on your fitness interests and goals.
Key Features
- Discover new places to go be active
- Explore new activities
- Add hidden gems in your area
- Leave reviews and photos
- Use filters and check out user reviews to find the best locations for you
- Join local events and activities (coming soon)
- Meet new people with shared interests (coming soon)
- Build your portfolio of favorite places across locations, activities, and filter options so you always have a personalized menu of ways to get active
You can also report inaccurate information within the app. Remember, this is just the beginning of our mission to help everybody everywhere get active and healthy, and we need your feedback to help us improve the experience for everybody!